Canon Colorstream 8160
Excellence is now the norm
The latest addition to a series of investments in the group's digital department, the Colorstream 8160 is a digital web press with inkjet technology. It brings with it a more competitive offering from thirty to several thousand copies. Excellence is now the norm in digital printing.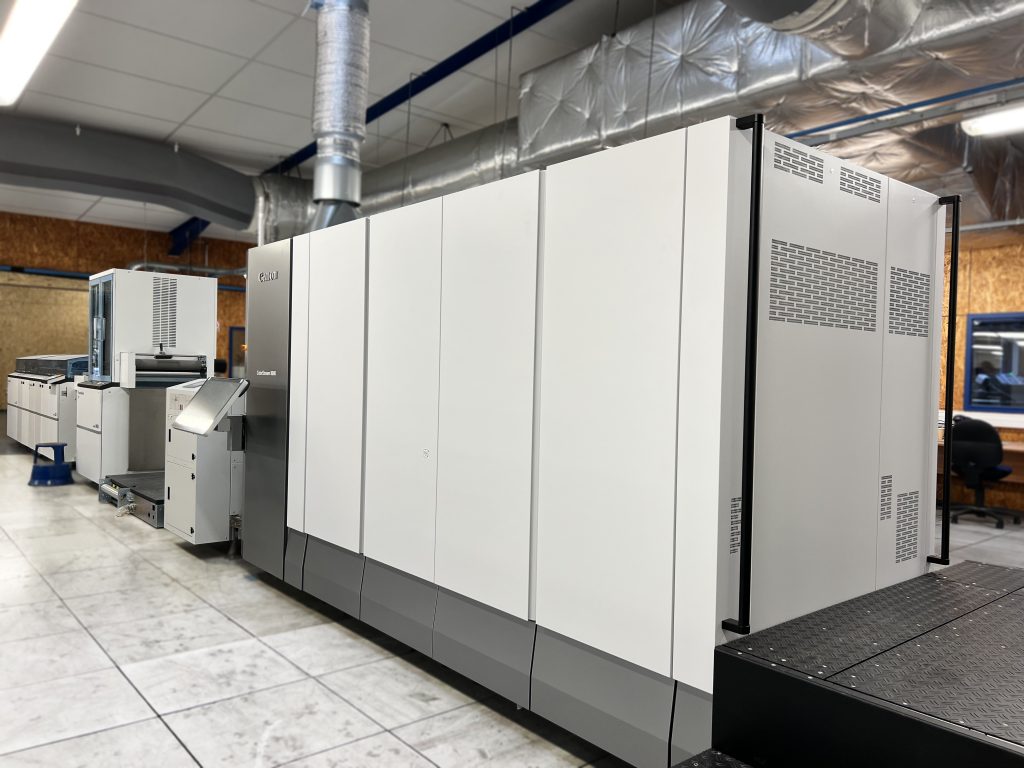 Canon Colorstream 8160 : digital printing
Outstanding print quality
Contrary to its name, this digital press only prints in black on uncoated paper.
The most automated model of all time, the Canon Colorstream 8160 is a masterpiece of innovation. It requires very little manual assistance to get the job done. Its high resolution can reach 1200 x 700 dpi (pixels per inch) at a maximum speed of 160 metres per minute. Perfectly suited to print-on-demand, this system offers the Corlet Group's digital department the quality, productivity and unmatched flexibility.
Efficient and waste-free printing
The Colorstream combines flexibility and quality and allows you to take advantage of the pause function without waste. Its graduated print speeds and Canon HeadSafe technology provide a highly reliable automated press. It efficiently handles inks and small droplets to maximise the profitability of each print run while using less energy during drying. Automated printhead cleaning further reduces ink waste and also optimises print quality.
Fast and competitive printing
The Colorstream is complementary to our existing offer. It is more competitive than the Jetstream for short runs, with a quality equivalent to offset and allows us to broaden the spectrum of black printing, which, all technologies combined, covers quantities of 1 to 50,000 copies.
For example, printing 100 copies of a book on the Colorstream costs 40% less per copy than on the Jetstream. For certain types of work and depending on the paper used, the price competitiveness with a Variquik can even reach 5000 copies*.
Don't wait any longer, ask for a quote on our dedicated page or contact us on 02 31 59 53 00.
*data from simulation quotes with a specific product type and paper.