The Book
For your publishing and book projects, call on Corlet Imprimeur, the leader in the sector.
We have been working with publishers for 60 years and our expertise is recognized by publishing professionals with whom our relationships are based on the rhythm of the literary seasons and the dates of publication of their works. Our company is organized to respond to your urgent or even immediate requests, requiring a high level of reactivity, particularly during the launch of titles or reprints of previously published titles. Moreover, our mastery of digital printing also enables Corlet to print in the most accurate quantities so as to adapt to the market and to the evolution of your book sales.
Our logistics/distribution division ensures that your orders are handled quickly and efficiently, while respecting your budget.
Thanks to our Rapidbook print-on-demand service, Corlet is able to print and stitch your books in small quantities and then deliver directly to your customers using their address details. Our reactivity and speed offer a quality service that our customers recommend.
Our skills in finishing allow you to sublimate your covers and our skills in finishing allow you to respond to all your publishing projects (glued book, with or without flaps, sewn, bound, paperback, manga, etc...) by carrying out the installation of your marketing products to market your works in the points of sale (dust jacket, banner, etc...).
Attentive to editorial requirements, Corlet imprimeur is efficient in the execution of orders by setting up tight and controlled forecast schedules, while being very reactive for reprints of works thanks to a large, integrated and secure printing and finishing fleet.
Corlet's long-term experience in assisting publishers in their development enables us to offer solutions to publishing structures of all sizes, with an emphasis on technical and strategic advice. Our in-depth knowledge of publishers, combined with our proximity to the Paris region, is a real asset.
Our production tool allows us to meet a wide range of needs both in black and in color on all types of paper supports.
Corlet Imprimeur finished products are unanimously recognized for 60 years for their quality of realization.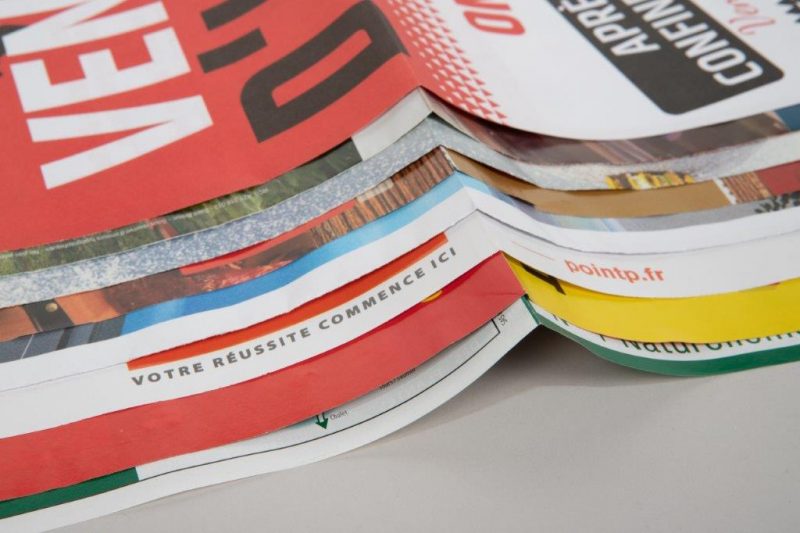 The Catalogue & The Brochure
For your catalog, call on an expert in printing and finishing to ensure quality and short lead time.
Enhance your products, launch your new products. Corlet Imprimeur immediately takes into account your key dates so that we can deliver in time for your events. The choice of paper, the technical printing possibilities and the finishes offered within our integrated lines allow great creativity. Our logistics/distribution division ensures that your orders are handled quickly and efficiently, while respecting your budget.
With its logistics specialising in "just-in-time" delivery, with or without a timetable, and delivery to trade fairs, Corlet Imprimeur provides you with tailor-made solutions for the distribution of your catalogs.
Corlet Imprimeur addresses a wide range of clients: industrialists, auctioneers, food industry, institutions, communication agencies, SMEs...
A complete and integrated range of services: offset, rotary, digital printing, routing, storage, logistics on sites that are geographically very close: control and responsibility of physical flows, gains in deadlines, PEFC certification, Imprim'vert, concrete benefits for the environment.
A very wide range of choices with a wide range of paper weights and finishing (stitched, glued, sewn, bound or integra, many combinations of folds).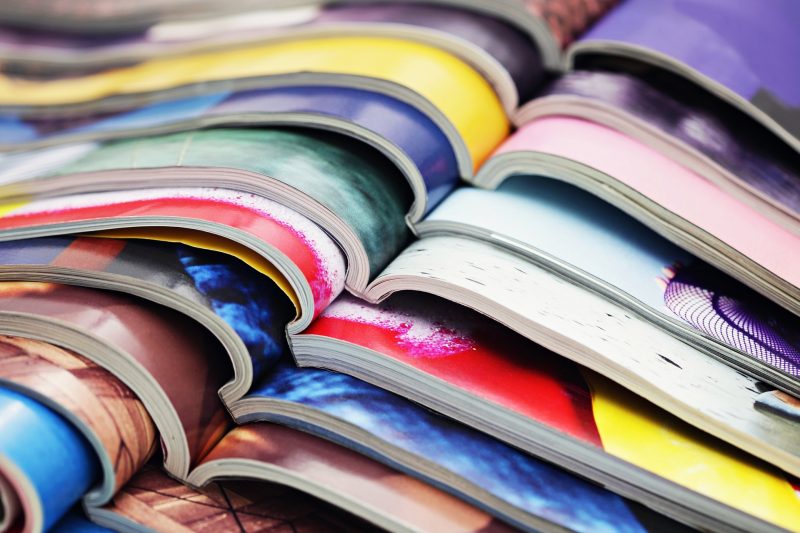 The Review & The Magazine
The Review & The Magazine
For your magazines and specialized journals, call on Corlet Imprimeur 360°, the expert in the printing and distribution of your magazines and journals. We have been accompanying the project leaders in the creation of new magazines for more than 30 years.
Inform, seduce. Corlet Imprimeur accompanies project leaders and editorial teams in the development and launch of specialized reviews and magazines.
Corlet Imprimeur's strength is to position itself as a multi-sectoral expert, from secure pre-press to subscriber management and prospecting, up to complementary mailings to your prospects and subscribers. As an expert in your magazine and review development business, Corlet adapts its production and teams to the fact that a magazine or journal must be considered a "fresh product". Corlet can therefore manage the pace of publication of a magazine or a journal, thanks in particular to its industrial and logistical capacities, which make it possible to avoid load breaks between printing and finishing, routing and logistics. Our service and our great reactivity in routing and logistics allow us to ensure the sending of your periodicals and special editions to your customers and prospects.
Experts in "just in time" delivery and delivery to trade fairs, Corlet Imprimeur masters perfectly this logistics and the movements of destocking / restocking.
At the heart of the "magazine" system lies reactivity and deadline management, customer proximity and continuous dialogue. In this context, Corlet Imprimeur is positioned as the expert of the magazine universe thanks to a chain of specialists at each stage of the process. Our management system allows everyone to interact without loss of information while personalizing the answers to each customer.
Corlet Imprimeur offers you a fully integrated range of services where we can put our expertise to good use for your magazine by adapting the different paper supports to your contents and to the image/text ratio with a wide range of paper weights and finishing (stitched or glued staples, stapled or unstapled inserts, numerous combinations of folds, finishing of the covers).
Moreover, with a resolutely environmental policy including PEFC and Imprim'vert certifications, Corlet Imprimeur implements concrete solutions in terms of protection and preservation of its environment.