Press release
To remember:
Corlet presents its new investments in digital printing;
A first for the group which held this event at Canon, its supplier;
A replay will be available for those who were not present.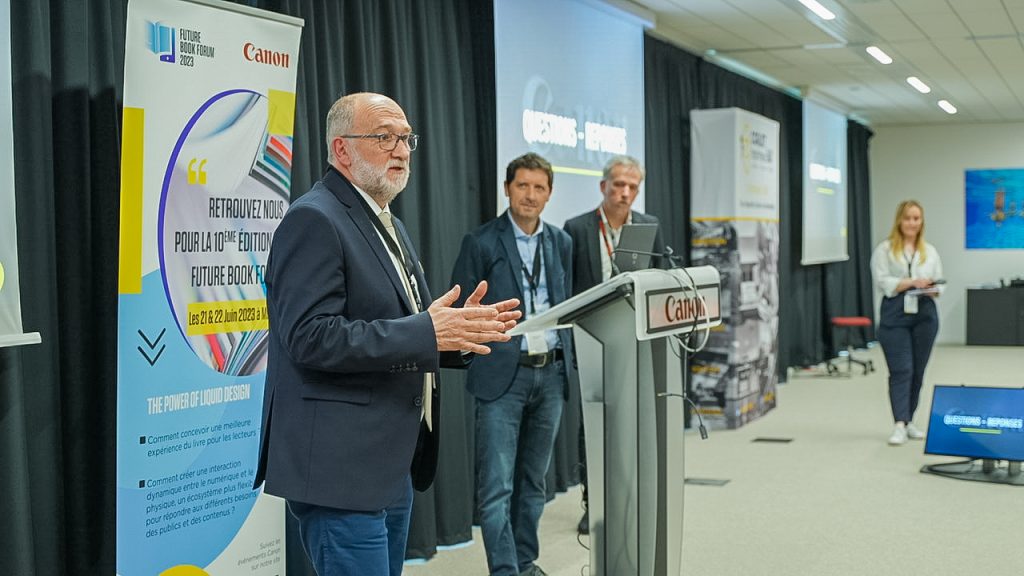 On April 6th, Corlet Imprimeur 360° invited its customers to a conference in the premises of Canon France in order to present its last investments in the digital department of the group. The audience, mainly composed of editors, could discover the Canon VarioPRINT VPiX, Colorstream 8000 and VarioPRINT TITAN 6000 presses. The former is primarily intended for color, offering a print quality equivalent to offset to the naked eye. The Colorstream and TITAN are monochrome presses for printing black books. Inkjet technology, which has been on the rise for several years, now offers high quality for short and medium runs.
At the same time, a presentation of the other services of the group, Corlet Imprimeur, Corlet Roto, Corlet Routage and Corlet Logistic, was made in order to show the variety and the complementarity of these last ones.
The event, organized in a context of increasing raw material and energy costs, has allowed to value the orientations and the strategic choices of the Corlet group through, in particular, the capacity to print in short times at competitive prices, the reduction of stocks and the greenhouse gas emissions thanks to the investments of more than 2 million euros made in the Canon digital presses presented during the conference. Indeed, publishers, and more generally, all customers across all sectors, are tending to change their ordering and quantity habits for the reasons mentioned above.
"The Corlet Group is able to meet many demands, as our services are 360° around our core business, printing."

Jean-Luc CORLET, Chairman and CEO of the group.
This half-day conference was also the occasion to mention the release of the second version of Rapidbook, an online ordering platform for a delivery of books from 1 copy.
A replay of the conference will be made available in the coming days to allow people who were not present to view it.
The Corlet Imprimeur 360° group
Established for over 60 years in Normandy, we are the 3rd largest book printer in France. With a long-standing know-how and expertise in each of our services, we accompany our customers from the beginning to the end of their project.