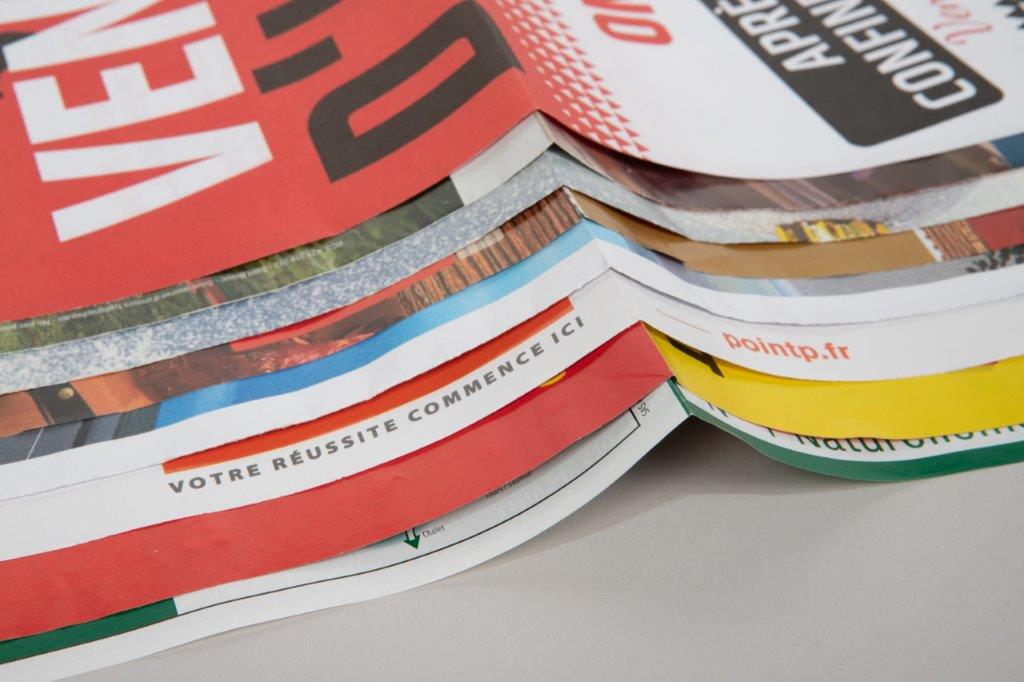 For your catalog, call on an expert in printing and finishing to ensure quality and short lead time.
Enhance your products, launch your new products. Corlet Imprimeur immediately takes into account your key dates so that we can deliver in time for your events. The choice of paper, the technical printing possibilities and the finishes offered within our integrated lines allow great creativity. Our logistics/distribution division ensures that your orders are handled quickly and efficiently, while respecting your budget.
With its logistics specialising in "just-in-time" delivery, with or without a timetable, and delivery to trade fairs, Corlet Imprimeur provides you with tailor-made solutions for the distribution of your catalogs.
Corlet Imprimeur addresses a wide range of clients: industrialists, auctioneers, food industry, institutions, communication agencies, SMEs…
A complete and integrated range of services: offset, rotary, digital printing, routing, storage, logistics on sites that are geographically very close: control and responsibility of physical flows, gains in deadlines, PEFC certification, Imprim'vert, concrete benefits for the environment.
A very wide range of choices with a wide range of paper weights and finishing (stitched, glued, sewn, bound or integra, many combinations of folds).